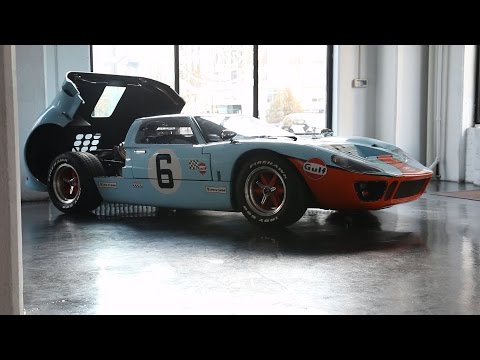 You know that famous line… "I don't want to belong to any club, that would have me as a member". Well, luckily for me then, I can't afford to be a member of the Classic Car Club of Manhattan but I really wish I could. The reason for that is, of course, quite simple as this club allows its members to jump behind the wheel of many different types of oh-so awesome machinery.
Their garage plays home to everything from a 1974 BMW 2002 powered by an E30 M3 motor and an all-black 1968 Dodge Charger up to a 2014 Porsche GT3 and a McLaren 12C. Another part of the fleet is a CAV-built 1966 Ford GT40 replica powered by a Ford Racing 302. Oh, and it wears Gulf livery… and you can cruise around in it if you're a member of the club.
But do you actually know what to do once you have the keys? Maybe not, and that's why the club is taking things a step further by helping to educate its membership. Exhibit A is the video above.